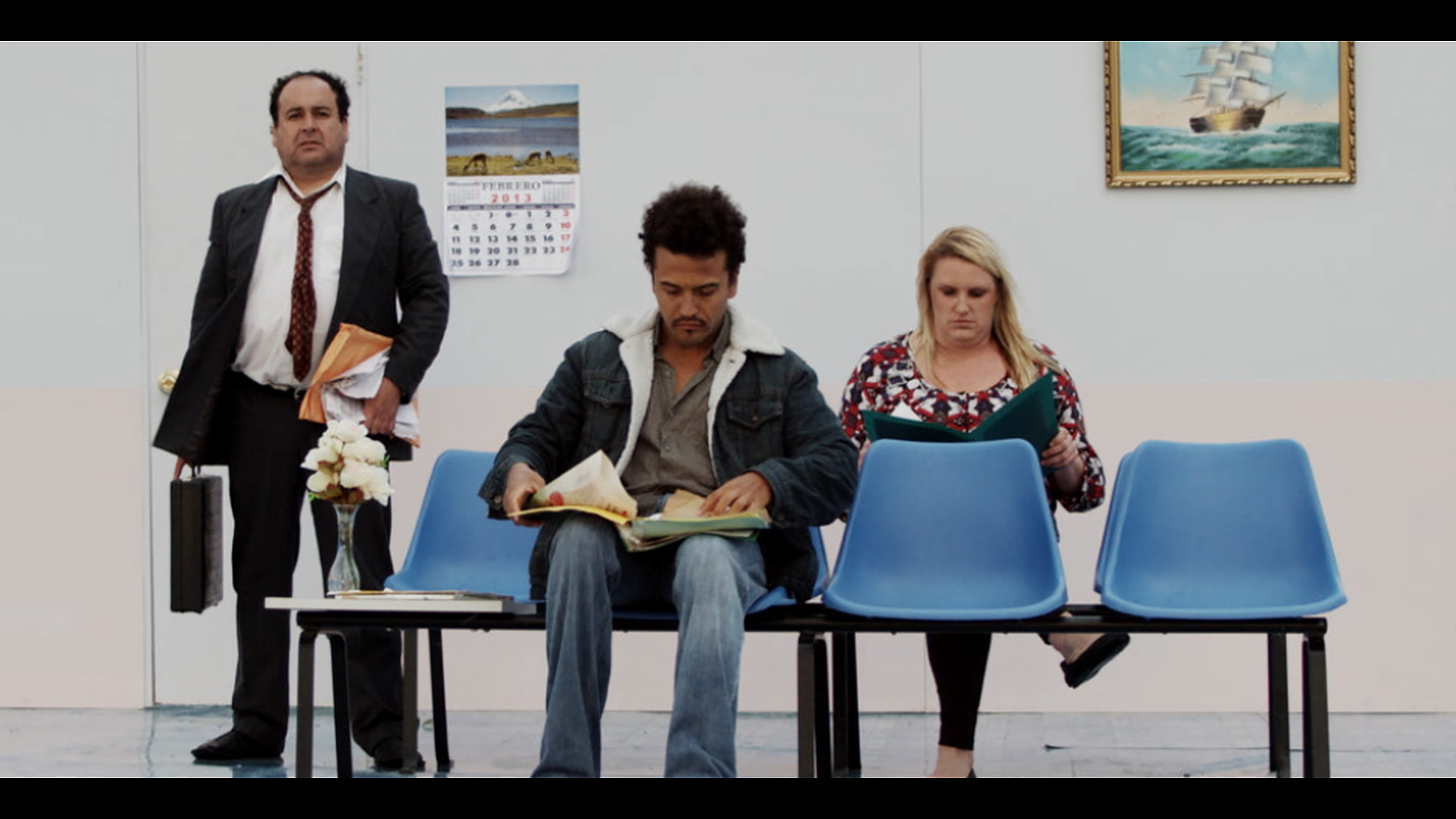 Liminal Encounters at Memphis
Exhibition
4/11/2020 — 23/2/2021

Julie Chaffort, Camille Holowka, Andrea Lüth, Enrique Ramírez, Thomas Wattebled
We are right in the middle. In the middle of a global pandemic. In the middle of a climate crisis and biodiversity loss. In the middle of collective identity crises. In the midst of a transformation of political, social and cultural constellations, we find ourselves in a thoroughly unstable intermediate state in which previous socio-cultural orders and boundaries seem to lose their validity. This ambivalent threshold is indefinable, rips through continuities and allows barriers to appear permeable; however, it also allows us to grasp the volatile character of change.
In this context, the exhibition Liminal Encounters, features works by the artists Julie Chaffort, Camille Holowka, Andrea Lüth, Enrique Ramírez and Thomas Wattebled, exploring ruptures in various aspects of border regimes and their social effects, for example on language and behavior.
The exhibition is set up; when positioning the works in the gallery, the view from outside through the windows was also taken into account. Due to the Covid-19 measures, a visit is currently only possible by appointment (contact: office@memphismemph.is). We ensure that the distance rules and hygiene measures can be observed in the premises, an FFP-2 mask is mandatory.
The works represented will additionally be featured simultaneously on Memphis' social media channels. The two films "Hybride" by Julie Chaffort and "Cruzar un muro" by Enrique Ramírez are moreover embedded on this website and can be viewed in full quality.